Table of Contents
Global Virome Project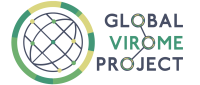 The Global Virome Project (GVP) is an American-led international collaborative research initiative based in Davis, California.
History
Organization
Leadership
Pandemic Profiteering
New documents point to possible misuse of government resources by Dennis Carroll, a former federal official who ran the pandemic response program at United States Agency for International Development (USAID). While at USAID, Dennis Carroll oversaw a federal program called PREDICT, from which funds were used to launch another organization called the Global Virome Project. After leaving USAID, Carroll then became chair of the Global Virome Project's board.
"It would appear that Dennis Carrol violated federal law that prohibits the use of official resources for private gain or for that of persons or organizations with which he is associated personally," Craig Holman of Public Citizen said when shown emails made public by the nonprofit US Right to Know. "Official resources—including government means of communications, government-funded travel or even the use of one's official title—may not be used to promote private interests, such as the Global Virome Project."
While still in government service, Carroll oversaw USAID's PREDICT, a project to detect and discover viruses with pandemic potential. Contractors funded through PREDICT have included scientist Jonna Mazet at the University of California, Davis; the research firm Metabiota; and scientists at EcoHealth Alliance, a nonprofit operated by Peter Daszak.10)
More fraud details and FOIA release for Dennis Carrol's PREDICT/ Global Virome Project 11)
External links