Table of Contents
Global Virome Project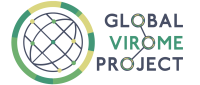 The Global Virome Project (GVP) is an American-led international collaborative research initiative based in Davis, California.
History
Pandemic Profiteering
New documents point to possible misuse of government resources by Dennis Carroll, a former federal official who ran the pandemic response program at United States Agency for International Development USAID. While at USAID, Dennis Carroll oversaw a federal program called PREDICT, from which funds were used to launch another organization called the Global Virome Project.
After leaving USAID, Carroll then became chair of the Global Virome Project's board.
"It would appear that Dennis Carrol violated federal law that prohibits the use of official resources for private gain or for that of persons or organizations with which he is associated personally," Craig Holman of Public Citizen said when shown emails made public by the nonprofit US Right to Know. "Official resources—including government means of communications, government-funded travel or even the use of one's official title—may not be used to promote private interests, such as the Global Virome Project."
While still in government service, Carroll oversaw USAID's PREDICT, a project to detect and discover viruses with pandemic potential. Contractors funded through PREDICT have included scientist Jonna Mazet at the University of California, Davis; the research firm Metabiota; and scientists at EcoHealth Alliance, a nonprofit operated by Peter Daszak.2)
More fraud details and FOIA release for Dennis Carrol's PREDICT/ Global Virome Project 3)
Board of Directors
Our Board of Directors is the governing body of the Global Virome Project. The board is comprised of 6 world-leading experts in global health and pandemic prevention.
CHAIR
Dr. Dennis Carroll previously served as the Director of the U.S. Agency for International Development's (USAID's) Pandemic Influenza and other Emerging Threats Unit. In this position, he led USAID's Emerging Pandemic Threats program, a global effort to combat new disease threats before they can become significant threats to human health. Dennis was responsible for providing strategic and operational leadership for the agency's programs addressing new and emerging disease threats, which has included leading the agency's response to the H5N1 avian influenza and H1N1 pandemic viral threats.
Secretary & Treasurer
Dr. Peter Daszak is President of EcoHealth Alliance, a US-based organization that conducts research and outreach programs on global health, conservation and international development. Authoring over 300 scientific papers, Peter's research has been instrumental in identifying and predicting the origins and impact of emerging diseases across the globe. He is a member of the US National Academy of Medicine and serves on several advisory committees, including the World Health Organization. Peter is the EHA institutional lead for the USAID PREDICT Project, and is Editor-in-Chief of the journal Ecohealth
Board Seats
Dr. Jonna Mazet is a Professor of Epidemiology and Disease Ecology and Executive Director at the University of California Davis One Health Institute. Her work focuses on global health problem solving for emerging infectious diseases and conservation challenges.
Jonna is the Co-Director of USAID US Agency for International Development's One Health Workforce – Next Generation, and the Principal Investigator/Global Director of the USAID PREDICT Project. She is a member of the US National Academy of Medicine and was appointed to the National Academies Standing Committee on Emerging Infectious Diseases and 21st Century Health Threats, assisting the US federal government with science and policy issues related to the COVID-19 pandemic and other emerging health threats.
Dr. Oyewale Tomori is the immediate past President of the Nigerian Academy of Science with experience in virology, disease prevention and control. Oyewale is an international member of the U.S. National Academy of Medicine and Board Chair Biovaccines Nigeria Ltd.
He is also a Senior Fellow at the Scowcroft Institute, Texas A&M University. Oyewale has served or continues to serve on numerous national and international advisory committees and has authored over 150 scientific publications.
Dr. Edward "Eddy" Rubin is a physician, geneticist and information scientist who has participated in large multinational scientific projects throughout his career in academics and private industry. Eddy is the Chief Scientific Officer at Metabiota, a company that works on epidemic risk and infectious diseases. He is also the Director of Science Corps, a non-profit organization focused on building science capacity worldwide by placing young PhD scientists in underserved regions. Eddy has received numerous awards for his work and was the Director of a team at U.S. Department of Energy Joint Genome Institute that sequenced 13% of the human genome as part of the International Human Genome Project 4)
Dr. Jennifer Gardy is the Deputy Director, Surveillance, Data, and Epidemiology within the Bill & Melinda Gates Foundation's Malaria team. Previously, she spent ten years at the BC Centre for Disease Control and the University of British Columbia's School of Population and Public Health, where she held the Canada Research Chair in Public Health Genomics. Her research focused on the use of genomics as a tool to understand pathogen transmission, bioinformatics, modeling, information visualization, and the social sciences.
Jennifer is also an award-winning science communicator, hosting science documentary television series, as well as authoring science books for children. 5)
External links
Organization
Leadership
How Congress Can Investigate the Pandemic Origins Cover-up
Researchers and the National Institutes of Health gamed the science. Follow the documents, follow the money. Substack ~ Disinformation Chronicles by Paul D. Thacker ~ March 14m 2023
Follow the documents, follow the money
Documents show that virologists seeded science journals with papers to fool the public and media into believing a lab accident was a "conspiracy theory." Follow the documents, follow the money.
Feb 19, 2020 – Scientists published a statement in The Lancet that claimed a possible lab accident is a "conspiracy theory." However, emails show that Peter Daszak of the NIH-funded nonprofit EcoHealth Alliance orchestrated the paper but did not disclose his financial ties to Chinese researcher Shi Zhengli of the Wuhan Institute of Virology. Other authors on the paper signed with university titles, instead of disclosing their affiliations with the EcoHealth Alliance. These undisclosed financial ties to the Wuhan Institute of Virology and Daszak's lack of transparency forced The Lancet to shut down their commission looking into the pandemic's origin.
Feb 26, 2020 – Virologists published a commentary in "Emerging Microbes & Infections" that claimed it was a conspiracy theory to speculate the pandemic started in a lab. However, emails show the essay was partially ghostwritten by Shi Zhengli of the Wuhan Institute of Virology and Ralph Baric, a virologist with the University of North Carolina, who works on gain-of-function virus studies.
In one example, documents show that, after submitting comments in track changes, Baric emailed the authors that he wanted to hide his contribution to the paper. "[D]on't want to be cited in as having commented prior to submission."
March 17, 2020 – Scientists published a paper in Nature Medicine that concluded a lab accident was not "plausible." Weeks prior, the paper's lead author, Kristian Andersen of Scripps, emailed Anthony Fauci and NIH leader Francis Collins a draft of the paper thanking them for their "advice and leadership" on the paper. Andersen also invited them to comment and offer suggestions. Neither Fauci nor Collins are mentioned in the final published version. Both Collins and Fauci then promoted the paper as evidence of independent science.
This paper trail points to a cover-up. Here's how Congress can investigate what really happened.
Individuals found in emails to have involved themselves in the diversion of funds and creation of the Global Virome Project should be sent letters demanding internal communications and any records of financial payments. These people include:
Demand documents and financial records held by university virologists funded by the NIH Congress must get the bottom of what virologists and officials at the NIH knew and when they knew it. Direct demands sent to the NIH will be blocked by officials inside the White House Counsel's office who will be handling all congressional requests. In prior incidents, this has required Congress to sue the White House, a process that can drag on for years. However, Congress can get answers from government contractors and NIH-funded scientists involved in virus research, as well as their many online messengers.14)