Table of Contents
GlaxoSmithKline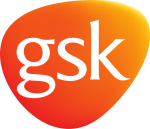 GlaxoSmithKline, often shortened to GSK, is a multinational pharmaceutical company headquartered in London, England with offices in the United States and Singapore.1) 2)
Operations
Acquisitions
Research Funding
On November 10, 2011, GSK announced the launch of the $50 million GSK Canada Life Sciences Innovation Fund to advance the commercialization of scientific innovation in Canada by investing in early stage breakthrough research.5)
Google Partnership

Google Parent and GlaxoSmithKline Are Creating a $715 Million Bioelectronics Firm.
GSK and Google Alphabet's Verily create $715M joint venture in bioelectronics by Ben Adams | Augist 1, 2016
GlaxoSmithKline ($GSK) has announced a major new joint venture with Verily –once Google Life Sciences –as the two join forces with the hope of creating the first generation of bioelectronic medicines for chronic diseases.
GSK has been working on this bioelectronic approach since 2012–an approach that aims to disrupt certain electronic signals in the body through tiny implanted devices in the hope of altering the pathways of a number of diseases and conditions.
It's stumped up around $50 million in VC cash in that time, but today is taking a much larger leap into this burgeoning area where tech meets biology by putting down £540 million ($715 million) over the next 7 years into a JV with Verily, which will focus on building devices that target arthritis, diabetes and asthma.
Verily, a part of Alphabet ($GOOG) and graduating from its secretive Google X division, has recently become its own unit, with a focus on big data and devices, such as a "smart" contact lens and surgical robots.
The company has already attracted the attention of a number of Big Pharmas, having tie-ups with Sanofi ($SNY) in diabetes and already signing a JV with Johnson & Johnson ($JNJ) to create a company known as Verb Surgical, which aims to make new kinds of robotic surgical systems. It also has a deal with Dexcom ($DXCM) that has seen the two publicly declare their ambition to launch a mini glucose monitor by 2018.
Its latest iteration, called Galvani Bioelectronics (after the Italian 18th century pioneer in the field of bioelectricity Luigi Aloisio Galvani), will be 55% owned by GSK and 45% by Verily. The R&D arms will be split between GSK's research base in Stevenage, U.K., and Verily's facilities in South San Francisco–but its official headquarters will be in the U.K. 6)
COVID-19
Clinical Trials on Children
BUENOS AIRES, Argentina - Argentine authorities are exploring a possible link between the deaths of 14 children and an experimental vaccine they were taking in a clinical trial run by GlaxoSmithKline.
Argentina's food and drug administration is investigating whether the deaths are tied to the Synflorix vaccine, said an agency official who spoke on condition of anonymity because he was not authorized to discuss the case.
The drug, designed to fight pneumonia, ear infections and several other pneumococcal diseases, was manufactured by the London-based GlaxoSmithKline PLC, the world's second-largest drug maker.
A U.S. spokeswoman for Glaxo, Sarah Alspach, said the company is not attributing the deaths to the experimental vaccine, which is being tested in three Latin American countries and in other countries around the world.
An independent board monitoring participants' safety recommended that the Latin American trials be temporarily suspended – which they were in late June – but then gave its OK for tests to resume, she added.
"We rely on their safety review," Alspach said. "Safety is our primary concern, always, with the development of any new treatment."
More than 19,000 babies have received at least one dose of Synflorix, which Glaxo plans to test on a total of 24,000 infants, she said. The company is still enrolling participants.
But according to the Argentine official, who works at the country's National Medicine, Food and Medical Technology Administration, the agency "received complaints about irregularities in the recruitment of patients" for the drug trial and on July 31 asked that recruitment be suspended.
Glaxo stopped recruiting the following day, saying it had already gathered the necessary number of participants, the official said.
Ana Maria Marchesse, who heads one of two groups that notified the national food and drug administration, told The Associated Press that she'd witnessed "poor ethical management" of patient recruitment.
"They didn't explain to the parents that this was an experimental vaccine, and a lot of the parents who signed consent forms were illiterate," said Marchesse, a pediatrician who heads the Health Professionals' Labor Association in the northern Argentine province of Santiago del Estero, where she said seven of the 14 children died.
"In some cases, they first gave them the vaccine and then gave them a 13-page consent form to sign that I had to read three times to understand," she added.
Marchesse said her group and a provincial doctors' association reported what they saw to the food and drug administration.
Glaxo's trial includes thousands of babies in Argentina, where Alspach said 12 children died; in Panama, where another two died; and in Chile. The natural infant death rate in those countries from pneumonia is 4 to 5 of every 1,000 live births – more than four times the rate seen in the study, Alspach said.
Pneumonia is the world's top killer among infectious diseases, causing more than 2 million deaths a year in children under five, mostly in developing countries, she said.
The company is testing the vaccine in more than 40 clinical studies around the world, she added. Data from other studies show the vaccine is about as safe and tolerable as competitor Wyeth's blockbuster Prevnar, a vaccine widely used against pneumococcal disease, she said.8)9)