Table of Contents
Canadian Immunization Research Network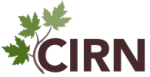 CIRN is a self-described "network of networks" that provides data to inform public health decision-making about immunization programs. CIRN is involved in clinical research, surveillance and epidemiological research, and public health program evaluation. The group's focus is on late-stage vaccine evaluation of program implementation.1)
The program operated as the PHAC/CIHR Influenza Research Network (PCIRN) from 2009-2014 then relaunched as CIRN from June 2014 – May 2017 with a three-year grant of $6.6 million from PHAC and CIHR. A directed CIRN renewal grant application was submitted in February 2017. In April 2017, the network was notified that it is fully funded for $10,083,334 over the next 55 months, 2017-2022.
Funding
Studies
CANVAS-COVID
The CIRN is running the Canadian National Vaccine Safety (CANVAS) Network, which is a national platform that monitors vaccine safety after vaccines are approved for use.7)
MOSAIC
COVID-19 injection programs started in Canada in December 2020 with products from Pfizer, Moderna and AstraZeneca becoming available over the winter and into spring of 2021. In Canada, a strategy to deliver as many first doses as possible resulted in mixed brands (giving a different second COVID-19 dose to the first dose) and schedules (length of time between doses) being used in many parts of the country. This was in spite of no prior testing for safety or efficacy of mixing products.
MOSAIC-1
The first mix-and-match study began in June 2021 and is still ongoing at 7 clinical sites in Canada where 195 participants were enrolled and received either two doses or the second authorized COVID-19 dose. Assessment is ongoing.8)
MOSAIC-2
The second iteration of the study began in December 2021 to evaluate a third (3rd) dose of an authorized COVID-19 injection in adults. It is intended to evaluate the safety, tolerability, and immune response of a third dose of a COVID-19 product authorized in Canada (either the Pfizer-BioNTech or Moderna mRNA products) in people who had two doses of COVID-19 injections at least six months ago.
The study is led by the Clinical Trials Network of the Canadian Immunization Network (CIRN) and funded by the COVID-19 Immunity Task Force. It is led by Dr. Joanne Langley and Dr. Manish Sadarangani.9)
Annual Reports
Annual reports for these organizations are a gold mine. More to be unearthed from within and added to this page.