Table of Contents
COVID-19 Vaccine Booster Shots
Some authorities and experts claim the need to administer COVID-19 vaccine booster shots to some or all individuals in order for those vaccines to maintain efficacy. Some nations began administering booster shots in 2021.
Evolving Definition of "Fully Vaccinated"
As booster doses have been approved or recommended by health authorities, the already-elusive definition of "fully vaccinated" has been conveniently adjusted.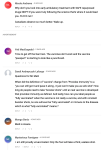 On December 13, 2021, Saskatchewan's New Democratic Party (NDP) leader Ryan Meili called for a move to redefine "fully vaccinated against COVID-19 to those who have received booster shots." He also proposed that the pace of third doses/"boosters" be accelerated to "address concerns over the Omicron variant". This plan would also require changing the requirements for "proof of vaccination" to enter "non-essential venues" and for health-care workers. As of December 18, 2021, all 7 comments were critical of the article and calling out the absurdity of Meili's statement.1)
On December 17, 2021, Anthony Fauci told CNBC that the U.S. Center for Disease Control and Prevention (CDC) was "open to changing the definition to include a booster shot for the two-dose vaccines," and "a booster jab of either Pfizer or Moderna would also be necessary to be considered fully vaxxed" for those who had received the "single dose" Johnson & Johnson product.2)
Links to Sort
WHO chief calling for two-month halt on vaccine boosters | TheHill
CDC overrules advisory panel on vaccine booster shots
December 16, 2021: A panel of health advisors to the Centers for Disease Control and Prevention voted Thursday unanimously that adults seeking boosters should go with Pfizer-BioNTech or Moderna vaccine rather than Johnson & Johnson vaccine.
The Advisory Committee on Immunization Practices voted 15-0 that the mRNA vaccines are "preferred" to the J&J vaccine because they're the safest and most effective vaccines.
CDC Director Rochelle Walensky is expected to decide whether to adopt the panel's advice as agency policy later today.
Johnson & Johnson's COVID-19 vaccine has been linked to rare forms of blood clotting.
2)
O'Neill, N. (2021, December 17).
Fauci says redefining fully vaccinated as three shots "on the table."
New York Post.
https://archive.ph/hKRov