Table of Contents
COVID-19 Vaccine Booster Shots
Some authorities and experts claim the need to administer COVID-19 vaccine booster shots to some or all individuals in order for those vaccines to maintain efficacy. Some nations began administering booster shots in 2021.
Evolving Definition of "Fully Vaccinated"
As booster doses have been approved or recommended by health authorities, the already-elusive definition of "fully vaccinated" has been conveniently adjusted.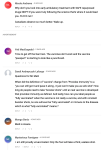 On December 13, 2021, Saskatchewan's New Democratic Party (NDP) leader Ryan Meili called for a move to redefine "fully vaccinated against COVID-19 to those who have received booster shots." He also proposed that the pace of third doses/"boosters" be accelerated to "address concerns over the Omicron variant". This plan would also require changing the requirements for "proof of vaccination" to enter "non-essential venues" and for health-care workers. As of December 18, 2021, all 7 comments were critical of the article and calling out the absurdity of Meili's statement.1)
On December 17, 2021, Anthony Fauci told CNBC that the U.S. Center for Disease Control and Prevention (CDC) was "open to changing the definition to include a booster shot for the two-dose vaccines," and "a booster jab of either Pfizer or Moderna would also be necessary to be considered fully vaxxed" for those who had received the "single dose" Johnson & Johnson product.2)
RNA for Moderna's Omicron Booster Manufactured by CIA-Linked Company
Since late last year, messenger RNA for Moderna's COVID-19 vaccines, including its recently reformulated Omicron booster, has been exclusively manufactured by a little known company with significant ties to US intelligence. Unlimited Hangout by Whitney Webb - August 17, 2022
However, unlike the company's original COVID-19 vaccine, the genetic material, or messenger RNA (mRNA), for this new vaccine, including the newly formulated genetic material meant to provide protection against the Omicron variant, is being manufactured, not by Moderna, but by a relatively new company that has received hardly any media attention, despite its overt links to US intelligence. Last September, it was quietly announced that a company called National Resilience (often referred to simply as Resilience) would begin manufacturing the mRNA for Moderna COVID-19 vaccine products. Under the terms of the multi-year agreement, "Resilience will produce mRNA for the Moderna COVID-19 vaccine at its facility in Mississauga, Ontario, for distribution worldwide." "Reinventing Biomanufacturing"
National Resilience was founded relatively recently, in November 2020, and describes itself as "a manufacturing and technology company dedicated to broadening access to complex medicines and protecting biopharmaceutical supply chains against disruption." It has since been building "a sustainable network of high-tech, end-to-end manufacturing solutions with the aim to ensure the medicines of today and tomorrow can be made quickly, safely, and at scale." It further plans to "reinvent biomanufacturing" and "democratize access to medicines," namely gene therapies, experimental vaccines and other "medicines of tomorrow."
In pursuit of those goals, the company announced it would "actively invest in developing powerful new technologies to manufacture complex medicines that are defining the future of therapeutics, including cell and gene therapies, viral vectors, vaccines, and proteins." It was founded with the reported intention "to build a better system for manufacturing complex medicines to fight deadly diseases" as a way to improve post-COVID "pandemic preparedness."
The company initially marketed its manufacturing capabilities as "the Resilience platform", and  offers principally "RNA Modalities", including RNA development for vaccines, gene editing and therapeutics; and "Virus Production", including viral vectors, oncolytic viruses (i.e. a virus engineered to preferentially attack cancer cells), viruses for use in vaccine development and gene-edited viruses for unspecified purposes.
It is worth noting that, to date, many controversial "gain-of-function" experiments have justified modifying viruses for the same purposes as described by National Resilience's Virus Production capabilities. In addition, National Resilience offers product formulations and other modalities, such as biologics and cell therapies, to its clientele and the "Virus Production" of its website has since been removed. 3)4)
Links to Sort
WHO chief calling for two-month halt on vaccine boosters | TheHill
CDC overrules advisory panel on vaccine booster shots
December 16, 2021: A panel of health advisors to the Centers for Disease Control and Prevention voted Thursday unanimously that adults seeking boosters should go with Pfizer-BioNTech or Moderna vaccine rather than Johnson & Johnson vaccine.
The Advisory Committee on Immunization Practices voted 15-0 that the mRNA vaccines are "preferred" to the J&J vaccine because they're the safest and most effective vaccines.
CDC Director Rochelle Walensky is expected to decide whether to adopt the panel's advice as agency policy later today.
Johnson & Johnson's COVID-19 vaccine has been linked to rare forms of blood clotting.