Table of Contents
Africa-America Institute (AAI)
AAI Leadership
Kofi Appenteng, President and CEO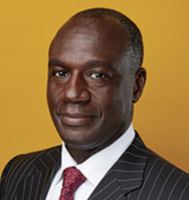 Kofi Appenteng is the President and CEO of the Africa-America Institute, a 63 year old organization with a mission of promoting enlightened engagement between Africa and America through education, training and dialogue. With more than 15,000 African alumni from more than 50 African countries, AAI has tremendous reach and is a trusted brand.
He has 30 years of domestic and international experience as a corporate lawyer, investment banker and board director. He previously served as Senior Counsel at Dentons, a global law firm with more than 75 offices in 50 countries; and is a Senior Advisor to The Rock Creek Group, a global investment and advisory firm.
Throughout his career, Appenteng has been active with numerous civil society organizations. Appenteng is currently the Chair of the Board of the Ford Foundation, a $12 billion global grant making foundation headquartered in New York City with 10 offices throughout Latin America, Asia and Africa. He is the first African to serve in this position. Additionally, Appenteng serves on the Board of the International Center for Transitional Justice, a human rights organization that provides technical assistance to governments in Latin America, Asia and Africa. In recognition of his work in business and philanthropy, he was named a "Great American Immigrant" by the Carnegie Corporation in 2013.
Born in Ghana, West Africa, he began his education in England where he completed his primary and secondary education and the came to the USA to attend college at Wesleyan University. At Wesleyan, he earned a Bachelor of Arts degree; was awarded the Butterfield Prize for character, leadership and intellectual commitment; and captained the Soccer and Athletic teams while earning recognition as a member of the All America soccer team. He earned a Juris Doctor degree from Columbia University where he was an International Fellow. He then began his career as a corporate lawyer and, in 1994, became the first Black African to become a partner at a major New York City law firm.
2013 Kofi bio
Kofi Appenteng recently launched The West Africa Fund, a private equity fund based in Accra, Ghana, that invests in middle market companies in the West African region. Previously, Mr. Appenteng had a 16 year career at Thacher Proffitt in general corporate practice, joining in 1991 as an Associate and becoming a Partner in 1994. At Thacher Proffitt, he was a member of the Corporate and Financial Institutions Practice Group. He advised foreign and domestic individuals and companies on matters related to corporate governance, securities law compliance, acquisitions, corporate finance, regulatory compliance and crisis management, among other issues. He was an associate at Webster & Sheffield before joining Thacher Proffitt.
Mr. Appenteng has counseled a wide range of clients, from bank holding companies to entrepreneurial enterprises and foundations. He also advises non-profit institutions on a variety of matters as he helps them to achieve their goals and objectives.
He is a lifetime member of the Council on Foreign Relations, and a member of the New York City, New York State and the American Bar Associations. He also serves on the boards of The Ford Foundation, University of Cape Town Fund, Inc., Community Service Society of New York, among many other professional and civic affiliations. Born in Ghana, West Africa, he attended preparatory schools in England and came to the U.S. to attend Wesleyan University and then Columbia University Law School.1)
Officers
Amini Kajunju President & CEO, The Africa-America Institute
A native of the Democratic Republic of Congo, Ms. Kajunju is the first African woman to ever serve at the helm of the oldest nonprofit organization of its kind in the United States.
Ms. Kajunju joined AAI in October, 2012 from the New York-based Workshop in Business Opportunities (WIBO), a non-profit organization whose mission is to educate, train and inspire under-resourced entrepreneurs in the Tri-State Area of New York, New Jersey and Connecticut, where she served as executive director for 10 years.
Under her leadership, she bolstered the organization's programming and served more entrepreneurs than any other institution of a similar size in New York City. In that capacity, Ms. Kajunju helped to start AngelAfrica, an organization engaged in promoting private sector development in Africa and networking opportunities for African professionals in the Diaspora.
Prior to WIBO, Ms. Kajunju served as a program manager at the International Executive Service Corps (IESC), an organization providing free consulting services to businesses in developing countries. At IESC, Ms. Kajunju recruited and managed U.S. volunteer experts who assisted small- to medium- businesses in the fisheries, clothing, and mining industries in Southern Africa.
An entrepreneurial leader with strategic, fiscal, organizational and mentoring skills, Kajunju worked in program positions at the Social Science Research Council, Center for Humanitarian Outreach & Intercultural Exchange, and The Carter Presidential Center.
She holds a Bachelors of Arts degree in International Relations with an emphasis on economic development from Brigham Young University and a Masters degree in Public Administration with a concentration in finance and management from New York University.
Ms. Kajunju assumed the role of AAI President and CEO on October 1, 2012.
Joseph Moodhe, Secretary - Partner, Debevoise & Plimpton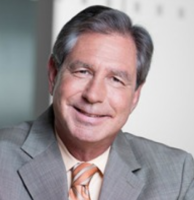 Joseph P. Moodhe is a litigation partner with Debevoise & Plimpton. His practice is focused on securities and insurance litigation and regulatory matters. He is admitted to appear before the First, Third, Eighth, Tenth and Eleventh Circuits, the Southern and Eastern Districts of New York and the U.S. Tax Court. Mr. Moodhe has authored "Outline of Reporter's Privilege," Communications Law, Practicing Law Institute (1984-93) and "The Use of Prior Uncounseled Convictions in Gun Control Prosecutions," 92 Harvard Law Review 1790 (1979). He received his Bachelor of Arts degree from Columbia University and his Juris Doctorate from Harvard Law School in 1980, where he was a Case Editor of the Harvard Law Review.
Members
  William Asiko - President, The Coca-Cola Africa Foundation
William Asiko is the President of The Coca-Cola Africa Foundation & Director of Public Affairs and Communications for The Coca-Cola Company in Africa. He started his career with The Coca-Cola Company in 1995 as an in-house corporate attorney in his home country, Kenya. In this role, he held various positions of increasing responsibility in a number of countries including the United States, Morocco and the United Kingdom, rising to the position of General Counsel for Africa in 2001.
In 2007, Mr. Asiko was appointed President of The Coca-Cola Africa Foundation & Director of Public Affairs and Communications for Coca-Cola Africa based in Johannesburg, South Africa. Mr. Asiko has served on the boards of The Coca-Cola Bottling Company of Egypt and The Equatorial Coca-Cola Bottling Company in Barcelona, Spain and currently serves on the board of Coca-Cola Africa (Pty) Limited in South Africa, Beverage Services Kenya Limited, The Board of The Discovery Channel Global Education Project and the global board of Students in Free Enterprise (SIFE). He also chairs the Coca-Cola East & Central Africa Limited Staff Provident Fund Board of Trustees.
Prior to joining The Coca-Cola Company, Mr. Asiko served five years as State Counsel in the Office of the Attorney General for Kenya and two years as a partner in the law firm of Hamilton, Harrison & Mathews in Nairobi, Kenya.
William was educated in Kenya, where he earned a law degree from the University of Nairobi and in the United States, where he graduated with an MBA from Emory University's Goizueta Business School. He is a non-practicing member of the Kenya Bar Association.
  George Kirkland Executive Vice President, Upstream and Gas, Chevron Corporation
George Kirkland is Executive Vice President of Upstream and Gas for Chevron Corporation. He is responsible for managing Chevron Corporation's global exploration, production and gas activities. He assumed this position in January 2005 and is headquartered in San Ramon, California.
A native of Florida, Kirkland graduated from the University of Florida with a bachelor's and a master's degree in civil engineering in 1972 and 1974, respectively. Upon graduation, he joined Chevron as a construction engineer in New Orleans, Louisiana. In 1978, he accepted an assignment with Caltex Pacific Indonesia, a Chevron affiliate based in Sumatra. From 1980 to 1985, he served as project engineering manager for the giant Duri Steam Flood project in Indonesia. In 1985, Kirkland returned to the United States as a senior project manager for Chevron U.S.A. Production Co. Over the next three years, he held positions of increasing responsibility in Chevron operations in Midland, Texas, and Denver, Colorado.
In 1988, he worked on the Chevron U.S.A. Production Co. headquarter's staff in San Francisco. In 1990, Kirkland was appointed group manager of upstream technology for Chevron Research and Technology Co., for which he managed efforts aimed at providing technical support, technology development, project support and consultation to Chevron's worldwide exploration and production activities. In 1992, he was named general manager of production for Chevron Nigeria Ltd. and was named general manager of asset management in January 1996. In November 1996, Kirkland was appointed chairman and managing director of Chevron Nigeria Ltd. and was responsible for all its operations, including such diverse projects as the West African Gas Pipeline Project, a major gas-to-liquids project with SASOL of South Africa; the Escravos Gas Project expansions; and deepwater exploration offshore Nigeria. While in Nigeria, Kirkland took a very active role in industry, economic and environmental organizations.
In January 2000, Kirkland was named president of Chevron U.S.A. Production Co., responsible for exploration and production operations in the United States and Canada. In October 2001, he assumed the position of president of Chevron Exploration and Production Co. In January 2002, he was named president Chevron Overseas Petroleum, responsible for managing Chevron's exploration and production activities outside North America.
Kirkland is a member of the Board of Trustees of Africa America Institute, a board member of Corporate Council on Africa, a director of the U.S.-Kazakhstan Business Association, and also a director of the US-ASEAN Business Council.
Prof. Ousseina Alidou (No bio provided)
Nik Amarteifio - Chairman, Dannex Ltd/Omni Media Ltd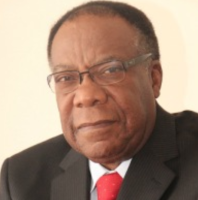 Nik Amarteifio is a co-founder and promoter of a host of business ventures spanning a cross-section of sectors in Ghana and across Africa. The sectors include mining, telecommunications, pharmaceuticals, and agribusiness. He was a member of the Ghana Investors Advisory Council (GIAC) from 2002 – 2008. It was an advisory board formed under the leadership of His Excellency Former President J. A. Kufour of the Republic of Ghana on investment strategies for the benefit of the nation. In addition, he was the Lead Director of the Governing Board of Ghana's Central Bank from 2001 – 2008.
Mr. Amarteifio's business portfolio has included being the local partner with Telenor Managing Partners which managed Ghana Telecom from 2002-2007; Chairman and Principal shareholder of Dannex Limited, a Ghanaian pharmaceutical manufacturing company;
Principal Shareholder and Chairman of Omni Media, the owners of Citi Fm Radio station based in Accra; Vice Chairman of Ghana Agro Foods Company (GAFCO) in Ghana- a major food processor in flour and sea food. He is also invested for initial private placement of shares in Zenith Bank (Gh) Limited, presently one of the fastest growing banks in Ghana.
Through AAI's African Scholarship Program of the American Universities (ASPAU), Nik Amarteifio received his BA in Economics from Wesleyan University and subsequently a Masters in Business Administration from Harvard University Business School. He received the AAI Distinguished Alumnus Award in 2012.
Mamadou Beye - (No bio provided) Rebecca L. Edwards - (No bio provided) Michelle Gavin - (No bio provided) Robert E. McCarthy - (No bio provided)
Peter McKillop - Global Head of Communications, BlackRock's iShares ETF Division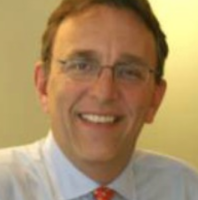 Peter McKillop is global head of communications for BlackRock's iShares ETF division. Prior to joining BlackRock, McKillop held leadership roles on global communications and marketing at JP Morgan, UBS, KKR, and Bank of America.
He has also served as a Managing Director of the Japan office of Burson-Marsteller and Regional Media Director for Burson-Marsteller's Asia-Pacific operations, providing strategic marketing, public affairs, and crisis communications counsel to leading Fortune 500 companies
Prior to joining financial services, Mr. McKillop was a senior correspondent and bureau chief for Newsweek from 1983-1995 in New York, Tokyo and Hong Kong covering key social, political, cultural and financial events. Mr. McKillop helped start and continues to play an active role in the Harvard University Symposium for Building a 21st Century Financial System for Japan and the United States, which brings together senior government, finance, and academic experts to discuss significant financial issues between the United States and Japan.
Mr. Mckillop received his B.A. from Wesleyan University in 1981; Major: African Studies.
Carlton Masters - President & CEO, GoodWorks International
Carlton Masters, President, CEO and co-founding Principal, manages daily operations and the long-term direction of GoodWorks International. He negotiates and coordinates all client engagements and provides strategic advisory services to several governments. As President and CEO of GWI, Mr. Masters plays the lead role in engagements joining numerous Fortune 500 companies with Caribbean and African nations. In the majority of these engagements, Mr. Masters forges new partnerships and facilitates positive interaction between the public and private sectors, relying heavily on his strong and long-established relationships in both sectors.
Before forming GoodWorks International, Mr. Masters enjoyed a lengthy and successful career in international banking. He held executive positions with the Bank of Montreal in financial centers across North America, Europe and the Caribbean, and was appointed Agent General and Deputy Minister for Trade to the U.S, on behalf of the government of Ontario, Canada. Mr. Masters complements his knowledge and experience by maintaining strong ties with many institutions and individuals within corporate, governmental and financial domains.
Mr. Masters is a member of the Council on Foreign Relations, the Bretton Woods Committee and the 100 Black Men of America. He actively serves on the boards of the Leon H. Sullivan Foundation, the Corporate Council on Africa, the Africa Society, the Southern Africa Enterprise Development Fund, the Africa America Institute and the American Foundation for the University of the West Indies.
Steven Pfeiffer Partner, Fulbright & Jaworski, LLP
Steven Pfeiffer currently serves as the elected Chair of the Executive Committee of Fulbright & Jaworski L.L.P. Mr. Pfeiffer previously served as Partner-in-Charge of Fulbright & Jaworski's Washington and London offices and as head of the firm-wide International Department. He joined the firm in Houston directly from law school and became a partner in 1983.
In his law practice, Mr. Pfeiffer has had principal responsibility for a wide variety of corporate and commercial transactions involving United Kingdom, African, Middle Eastern and European-based banks, corporations and individuals investing in the United States. Mr. Pfeiffer has been responsible for the firm's representation of certain sovereign entities, including the U.K., Canada and several African governments.
From 1992 to 1994, he was Chairman of the Section on Energy and Natural Resources Law (SERL) of the International Bar Association. Mr. Pfeiffer is a member of the Council on Foreign Relations in New York and the International Institute of Strategic Studies in London. He is a director of Barloworld Limited, a publicly traded company based in South Africa, and Iridium Communications Inc., a publicly traded global satellite telecommunications company based in McLean, Virginia, and is a director of Project HOPE in Washington, D.C. and the NAACP Legal Defense Fund. Mr. Pfeiffer is also a trustee of St. Andrew's School in Middletown, Delaware and Chairman Emeritus of Wesleyan University, where he served as Chairman of the Board from 1987 to 1992.
Mr. Pfeiffer received a B.A. from Wesleyan University in 1969. He then studied at Oxford University as a Rhodes Scholar, completing a B.A. in Jurisprudence at Oxford and an M.A. in Area Studies (Africa) at the School of Oriental and African Studies of the University of London. During this time, he traveled widely in Africa on a Thomas J. Watson Foundation Travel Fellowship. He earned a J.D. in 1976 from Yale University. He served on active duty as an officer in the US Navy from 1972-74 and retired as a Commander, United States Naval Reserve, in 1991.
Gala News 2013
Nigerian Financier and Philanthropist Tony O. Elumelu to Receive AAI Leadership Award - June 18, 2013
Broadway Star Thuli Dumakude to Perform at AAI Awards Gala - June 17, 2013 Broadway is coming to AAI's 60th Anniversary Awards Gala 2)
Emeriti Trustees - Peggy Dulany, Maurice Tempelsman President Emerita Mora McLean
Past Board Members
William Asiko, Brian Atwood, Yvonne Burke, Lisa Opoku Busumbru, William Cotter, Alexander Cummings, Francis Deng, Dolly Desselle Adams, Linda Distlerath, Harold E. Doley, Thomas Donghoe, Helene Gayle, Nadine Hack, Jon Hagler, Bernard Harselton, William Hayden, Brian Henderson, Robert Hoen, Richard Holbrooke, Randolph Nugent, Clarence Jones, Blaise Judia-Sato, Anne Kabagambe, Rosalind Kainyah, Walter Kamba, Kerry Kennedy Cuomo, George Kirkland, Mathilde Krim, George Lindsay, Mary Lindsay, William Lucy, James Lowery, Carlton Masters, Richard Matzke, Ambassador Donald F. McHenry, Harriet Michel, Olusegun Obasanjo, Esther Ocloo, Adebavo Ogunlesi, Gamaliel Onosode, Nancy Reynolds, William Rhodes, Peter Robertson, Loren Ross, Gayle Smith, Derek Smyth, Ted Smyth, John Spenser, George Strait, Carole Wainaina, Carl Ware, Roger Wilkins, Thomas Winship 3)