This is an old revision of the document!
---
Table of Contents
World Health Organization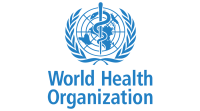 History
Canada joined the WHO on August 29, 1946.1)
NGO Influence
Paula Jardine described how the World Health Organisation's original aim to tackle the multiple causes of health inequality and disease – poor sanitation, lack of clean water, poor food supply, malnutrition – was replaced by one overriding goal, that of universal vaccination. Today she tells how two 'philanthropic' foundations joined forces to promote this approach through a global programme that would 'reverse the fortunes of the stagnant vaccine manufacturers' and how countries came to be persuaded to indiscriminately target 90 per cent coverage rates for all vaccines on their national immunisation schedules.
It was not long after the retirement of Dr Halfdan Mahler, WHO's director general from 1973-1988, that Unicef, the Rockefeller Foundation (RF) and other 'partners' launched the Children's Vaccine Initiative (CVI) to encourage developing countries to self-finance their Child Survival Revolution vaccination programmes. This was a significant change of direction.
It is more than 20 years since the RF and the Bill and Melinda Gates Foundation (BMGF) joined forces, using the World Bank to create the Global Alliance for Vaccines and Immunization (GAVI), now known as GAVI, The Vaccine Alliance. In the mid-1990s, with new leaders at the helm of both Unicef and the WHO, Dr Seth Berkley, the RF's associate director of health sciences, proposed to James Wolfensohn, the Rockefeller Foundation trustee appointed to the Presidency of the World Bank (WB) in 1995, that the WB and the RF stage 'a coup'.
Berkley wanted to replace the CVI, which was failing to live up to the expectations of the vaccine manufacturers: 'We will have an outside body that can bring in industry [which the World Health Organisation cannot legally do], do advocacy and build a truly international alliance'.
GAVI was officially created 'to save children's lives and protect people's health through the widespread use of safe vaccines, with a particular focus on the needs of developing countries'. Structured as a public-private partnership, largely funded by BMGF and vaccine manufacturers, GAVI's purpose was reverse the stagnation of the vaccine market, shaping it so more new and underused vaccines could be sold to the developing world.
Until 2017, the WHO modelled vaccine impact estimates for GAVI. However as Gavi's questions became more strategy and policy-oriented, with a need 'to better account for uncertainty' and to be able 'to estimate the vaccine impact more accurately striving for the highest level of scientific rigour', GAVI and the Gates Foundation outsourced this modelling work to a consortium led by Professor Neil Ferguson 2)
Initiatives
Update, December 22, 2021
Interim statement on booster doses for COVID-19 vaccination.
Three key points are apparent;
"The Director-General of WHO has called for a moratorium on booster vaccination for healthy adults until the end of 2021 to counter the persisting and profound inequity in global vaccine access. While many countries are far from reaching the 40% coverage target by the end of 2021, other countries have vaccinated well beyond this threshold, already reaching children and implementing extensive booster vaccination programmes. At the time of release of this statement, globally about 20% of COVID-19 vaccine doses, daily, are used for booster or additional dose vaccination."

"In accordance with the Roadmap and WHO's Strategy to Achieve Global COVID-19 Vaccination by mid-2022, the first priority of a vaccination programme is to reduce mortality and severe disease and to protect health systems."

"WHO is currently not recommending the general vaccination of children and adolescents as the burden of severe disease in these age groups is low and high coverage has not yet been achieved in all countries among those groups who are at highest risk of severe disease."