Table of Contents
Johnson & Johnson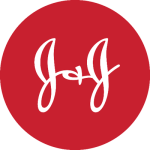 Johnson & Johnson is an American multinational pharmaceutical company based in New Brunswick, New Jersey.
Affiliations
Subsidiaries
Janssen
Janssen Pharmaceuticals is the pharmaceutical arm of J&J.
Acquisitions
Controversies
Penalties
Johnson & Johnson is ranked in the top 10 "Most Penalized Parent Companies", with a total of $14,760,947,763 paid in financial penalties.3)
Payments from Johnson & Johnson
The following is a developing list of individuals and organizations that Johnson & Johnson has given money to related to the COVID-19 pandemic. People and groups included on this list are relevant due to positions of authority or influence in the crisis, and are of note in considering how J&J or Janssen may have manipulated the COVID-19 response through a payment network. Inclusion on this list does not constitute an accusation of wrongdoing without substantiating evidence.
Payments to Organizations